On trying out the skincare kit, this is what a Mom had to say:
"The frothy feel to the sunscreen and moisturiser is so perfect for summer days, when that hot flash hits and the last thing one feels like is oily or heavy cream on one's face…they are so perfect"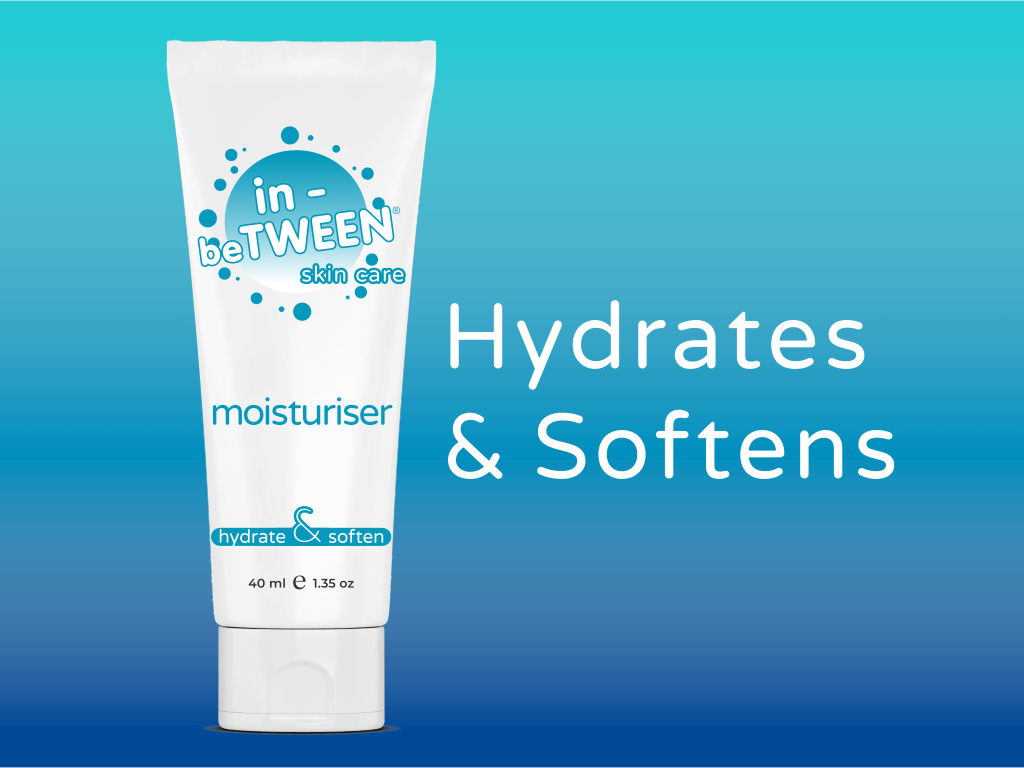 So why would the MOISTURISER work on an older skin?
It is good for all skin types including sensitive skin. It is a powerful anti-inflammatory that assists in reducing skin sensitivity and inflammation and it works to boost levels of hydration in the skin.

It has 3 key ingredients that can work for aging skin as well as for younger skin:
Hyaluronic acid – binds and retains essential moisture in the skin, reducing fine lines caused by dehydration.
Vitamin E – preserves the skins moisture, improving dry, rough and damaged skin. It increases enzyme activity, promoting wound healing and the prevention of premature aging.
Watermelon fruit extract – contains high content of Vitamin C providing anti-oxidant protection. It also works to improve sun damaged skin.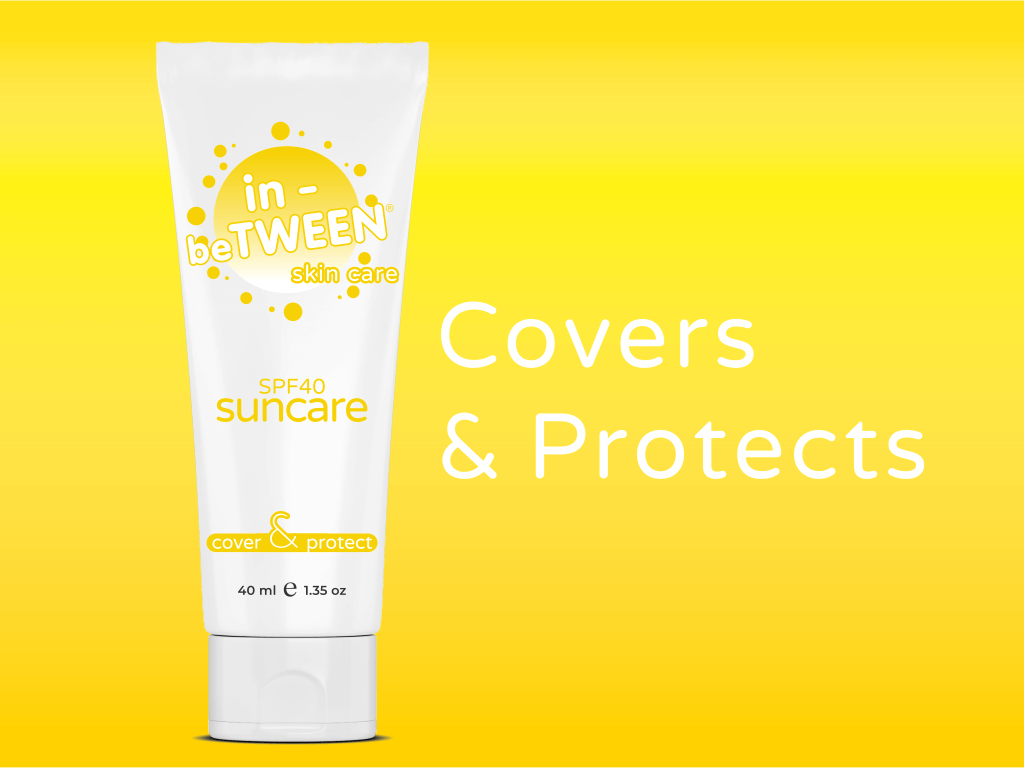 The SUNSCREEN is also good for all skin types and ages.
It has both UVA and UVB filters. The UVA rays penetrate more deeply that the UVB rays. Radiation triggers free radical and oxidation damage. It causes collagen to break down so the skin wrinkles, weakens elastin so that it sags and brings about hyperpigmentation. The UVA rays penetrate the dermis and are responsible for ageing. By blocking out these rays, aging will be prevented and therefore beneficial to skin that is already losing collagen and elastin.
The key ingredients in our sunscreen is:
Zinc oxide – has been used topically for centuries as a skin protectant and for wound healing. Experts say that you should wear a sunscreen factor of at least SPF30 and re-apply regularly.
"Also the cleanser leaves my skin feeling so fresh without needing to scramble for instant moisturiser to replace moisture."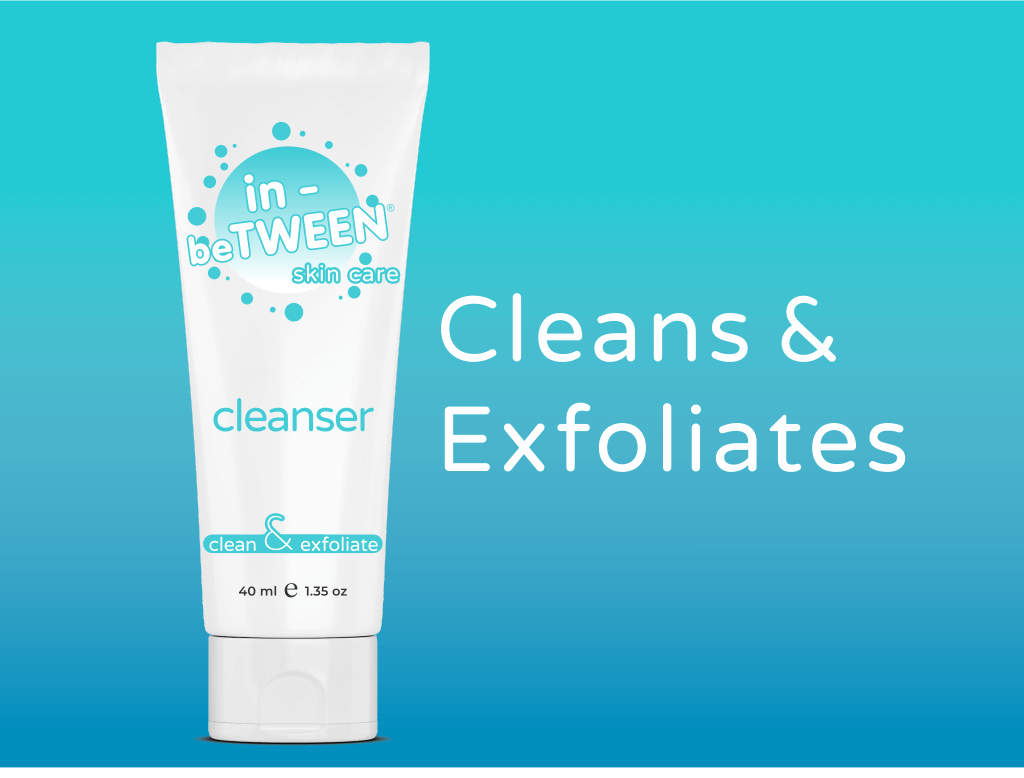 Why would a cleanser work for both young and older skin?
This cleanser is multi-functional as it delicately yet deeply cleanses the skin and has anti-bacterial properties. It removes dead skin cells on the surface of the skin that can lead to dull complexions and fine lines.
The key ingredient in this cleanser is:
Mandelic acid – derived from bitter almonds, it provides skin care benefits ranging from exfoliation to increasing hydration and firmness. It is an alpha-hydroxy acid (AHA) but it is one of the largest AHA's, and as a result, it penetrates the skin at a slower rate. This makes it less irritating on the skin and ideal for those with sensitive skins.
AHAs (alpha-hydroxy acids) are primarily used to exfoliate. They can also help:
promote collagen and blood flow
correct discoloration from scars and age spots
improve appearance of surface lines and wrinkles
prevent acne breakouts
brighten your complexion
increase product absorption
"The texture of my skin is amazing using these In-between Products…my mature skin has benefitted from the range from day one of opening the wonderfully packaged and presented array. I have since bought a second and third kit for myself!"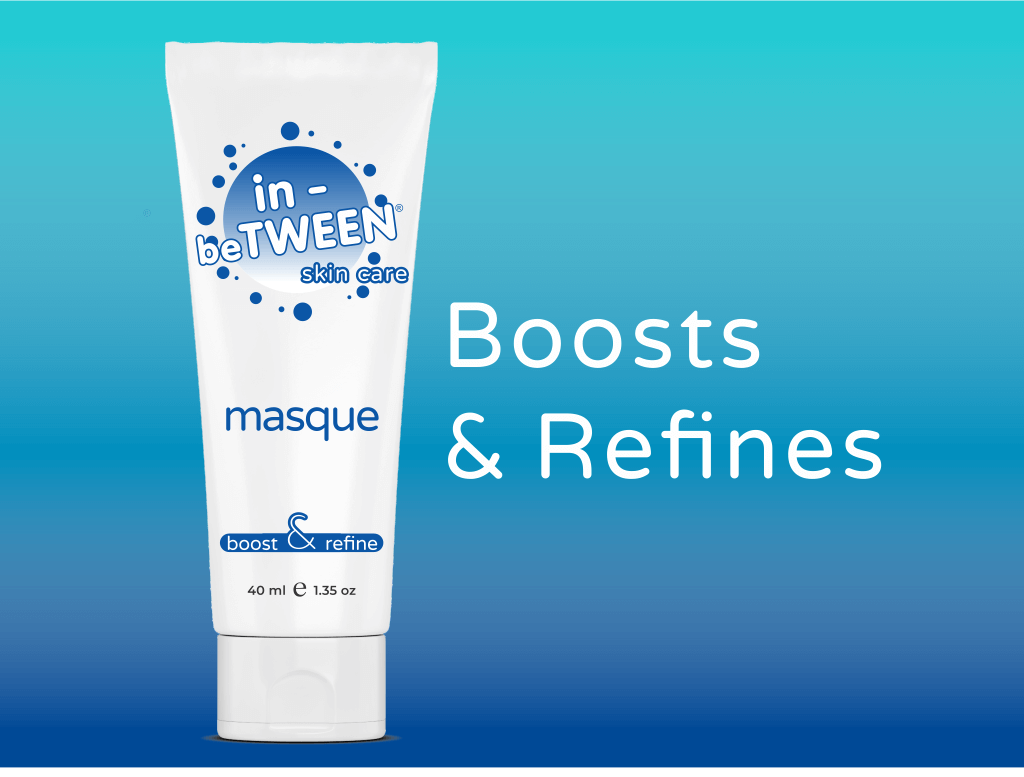 The masque is great for all skin types and ages.
The masque is great for all skin types and ages. Enriched, healing earth clay gel deep cleanses whilst at the same time refines skin texture. The key ingredients work to calm and regenerate skin and have anti-septic properties.
The key ingredients are:
Kaolin and bentonite clays – removes excessive oil
Tea tree and lavender – anti-viral, anti-bacterial and anti-fungal
Rosewood oil – has relaxing and calming properties
Roman Chamomile – regenerating
So I have to say THANK YOU to this Mom for trying out our range as it gave me the opportunity to show how it benefits skin of any age!